Visiting the Middle Keys of Islamorada is the perfect way to get away and find inspiration in a unique and beautiful environment. There are many fun activities in Islamorada and the Middle Keys you can enjoy!
Continuing the Florida Keys road trip southward on the drive to Key West, Islamorada comes up next. It's a town/collection of keys that stretches from Plantation Key to Lower Matecumbe Key. Islamorada is where you'll find the world-famous Robbie's of Islamorada, some gorgeous paddling spots, and delicious key lime pie. There are so many Fun Activities in Islamorada and the Middle Keys to experience!
**This post originally appeared on 2TravelDads.com, our sister site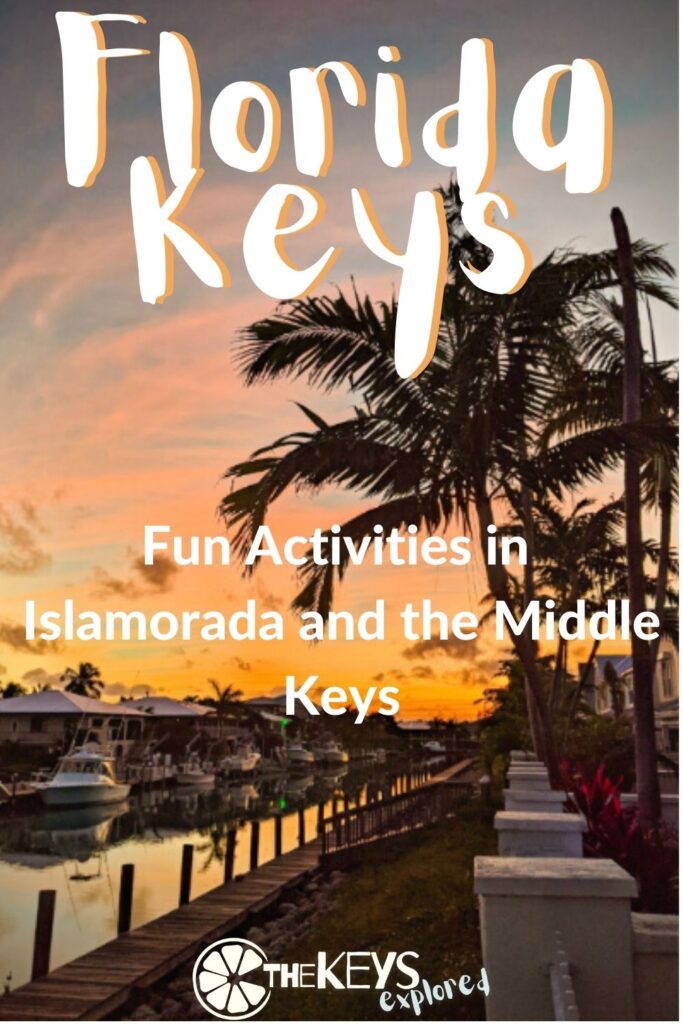 Windley Key Fossil Reef Geological State Park
So many of the best things to do in the Florida Keys are found in unique state parks. While Windley Key Fossil Reef State Park may not strike you as the most thrilling activity, if you're a geology geek like me you'll enjoy it.
The exposed fossilized reef is fascinating, and the exhibits do a good job explaining how the Florida Keys were formed. Another highlight at Windley Key Fossil Reef Geological State Park is bird watching. Again, our family geeks out about bird watching, and the habit here is perfect for smaller birds found in the Keys.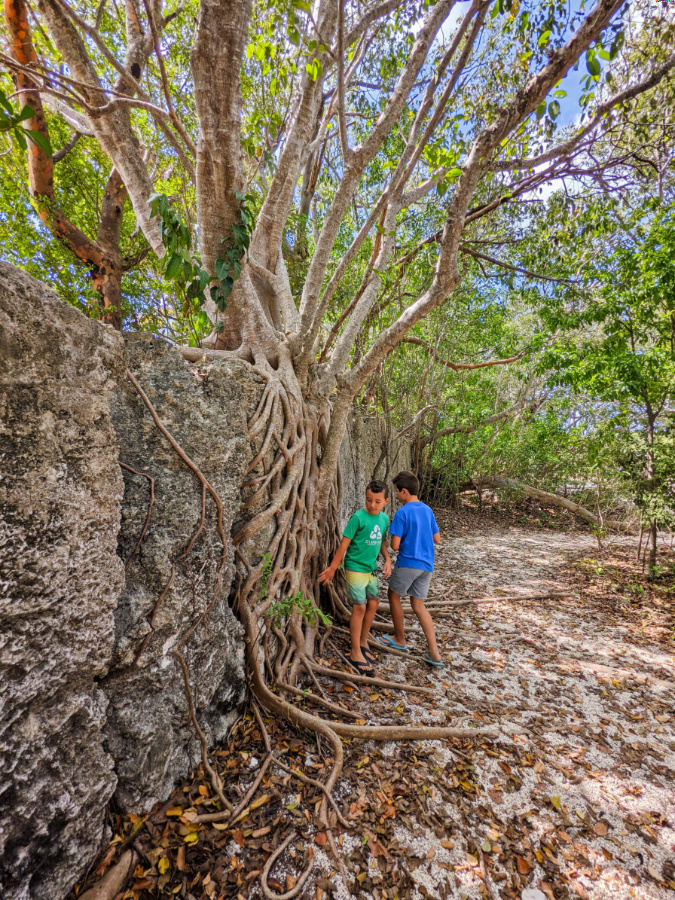 History of Diving Museum and Murals
Again, you can't go wrong with cool murals when they're easy stops on your Florida Keys road trip. The History of Diving Museum is a neat spot to visit with kids interested in the undersea world. Collections of gear and stories make for a good afternoon stop if the weather isn't cooperating with your plans, or if you just want to enjoy this slice of Florida Keys history.
Nearby you'll also find the Keys History and Discovery Center. Again, a great place to learn about the Florida Keys' past, but we'll always choose being in nature over being inside. Great exhibits though!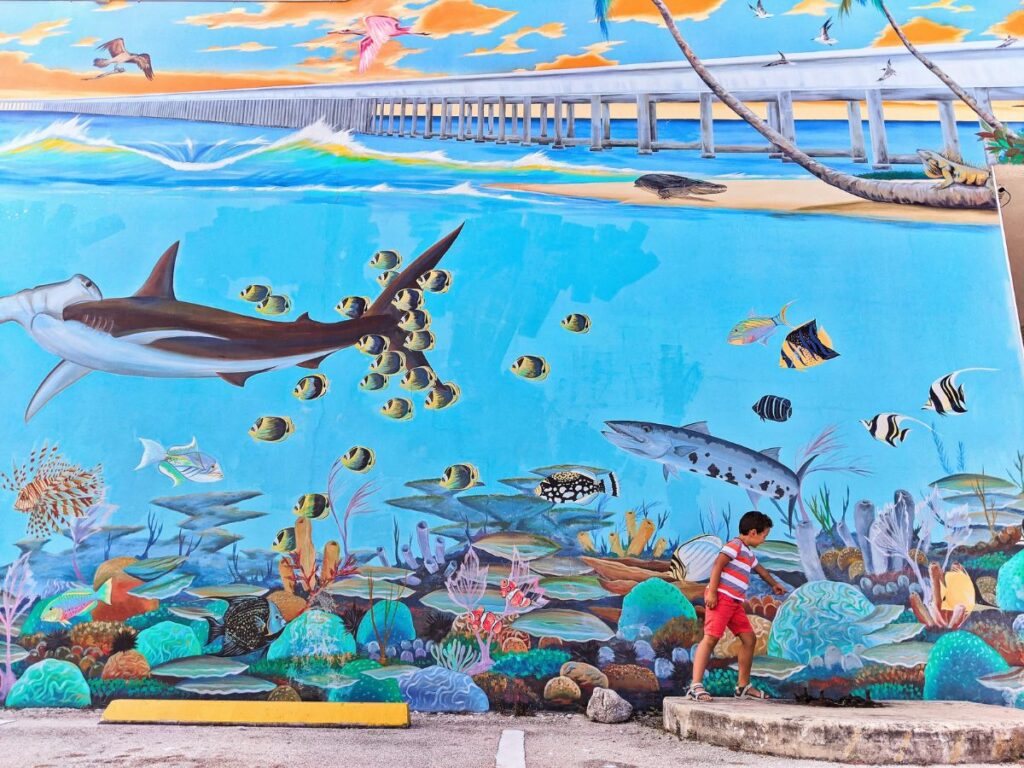 Kayak to Lignumvitae Key State Park
Kayaking in the Florida Keys is so easy to add to your road trip plan, especially if you have your own kayaking gear with you. If you don't though, there are lots of places to rent along the way, including near Lignumvitae Key State Park. Launching your kayak for a 2.5 mile round trip paddle is a great way to break up the drive from Key Largo to Key West, and as a bonus you can paddle under the Overseas Highway a bit.
Once on the small key, there is a visitors center, nature trails through the tiny forest, and a few nice spots to relax. Keep an eye on the weather if you plan on kayaking out to Lignumvitae Key as you do have to cross a little over a mile of open water between your launch site on Indian Key Fill and the state park.
Relax at Anne's Beach
What a wonderful beach stop! With parking areas at both ends, Anne's Beach is a collection of tiny beaches surrounded by low mangrove forests. There are a number of picnic platforms and shelters along the quarter mile boardwalk, or you can set up your relaxation spot in one of the many beach coves. Google Maps link here
Note: these beach areas are NOT your standard Florida beaches, but are small, shallows with very calm, still waters. The area is great for relaxing and wading, but it's not a place for swimming and body surfing.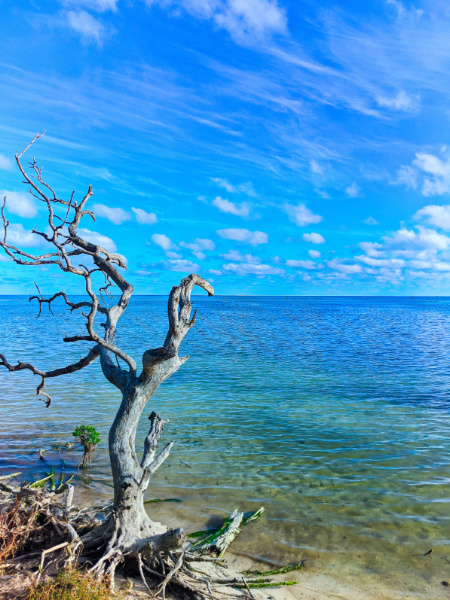 Florida Keys Overseas Heritage Trail
The Overseas Highway is a feat of engineering, to be sure. One of the best things to do in the Florida Keys as you proceed along your road trip route is to stop at the many historic markers. In the Middle Keys, there are large, iconic portions of the old Overseas Highway that you can either walk on, paddle under, or just appreciate from the shore. Following the route is the Overseas Highway Heritage Trail.
The Channel 5 Bridge is one of those great places to stop along your drive to Key West. At the southwest end of the bridge is a parking area and a long stretch of the old bridge you can walk. It's beautiful and gives a great view of the turquoise waters of the Keys.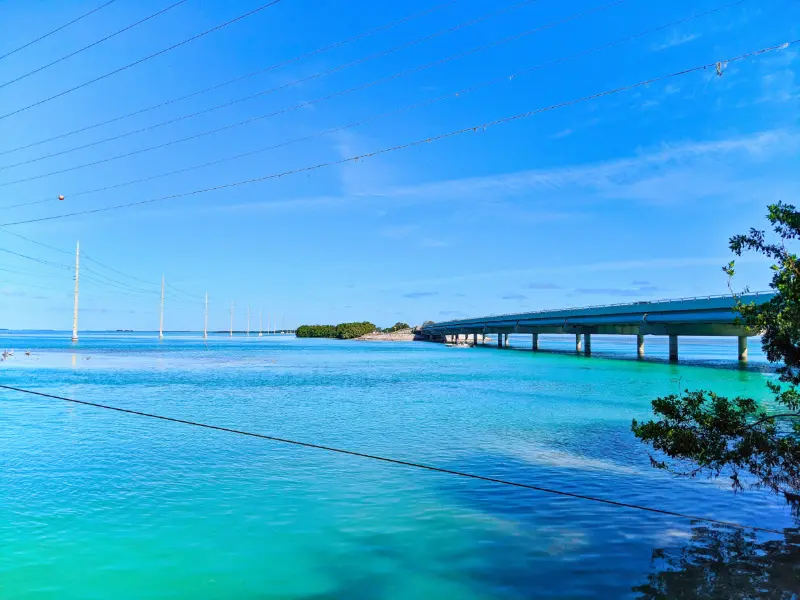 Nature Trails and Kayaking at Long Key State Park
Hurricane Irma several damaged a lot of the Florida Keys, including Long Key State Park. Rangers and crew have worked hard and gotten most of the park open again, including the unique nature trails that wind through Long Key State Park.
This is also a great place for paddling as the water around Long Key State Park is very calm and shallow. The habitat is ideal for spotting sea turtles and all sorts of fish. Snorkeling isn't great here because of all the seagrass, but that's what makes wildlife viewing great for paddlers.
SUP at Duck Key around Hawks Cay
In one of the longest stretches of bridge and narrow islands you'll find Duck Key. Mostly occupied by the Hawks Cay Resort, Duck Key is beautiful and quiet. Here you'll find paddling trails and calm waters perfect for enjoying standup paddleboarding (SUP). And if you can be on Duck Key at sunset, it's gorgeous.
Rent one from Sole Watersports on Duck Key or bring your own and head into the shallows along the bridge or east along the island. Watch for nurse sharks and barracuda as you paddle along.
When you're done, visit Angler & Ale for one of the best meals in the Florida Keys. Whether you're going for fish tacos or burrata, you'll love this wonderful restaurant. Also, their key lime pie is awesome, topped with toasted meringue.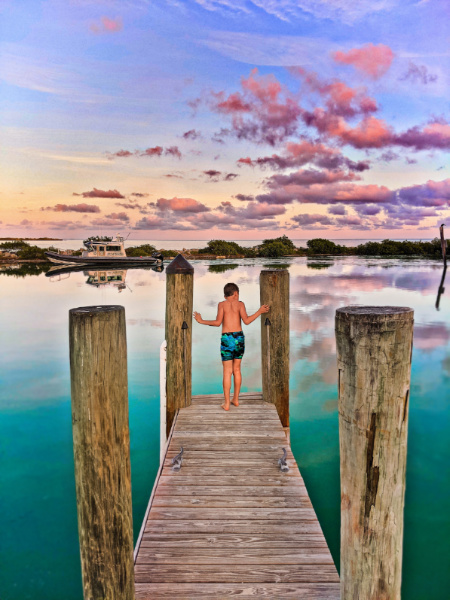 Kayaking at Curry Hammock State Park
We've noted Curry Hammock State Park as one of the best places to kayak in the Florida Keys because of its mangrove tunnels and wildlife. Kayak rentals are limited within the park, so either bring your own or rent some (delivery available from Curly's Coffee & Marina).
The paddling trail is clearly marked and has options for both easy kayaking as you watch iguanas in the trees, or you can go through the mangrove tunnels and onto the open water. Watch for horseshoe crabs, spotted eagle rays, manatees, dolphins and more all around Curry Hammock State Park. We love it here and it's a must-stop on your Florida Keys road trip.