A combination of Paradise and Adventure! Camping in the Florida Keys is a great place to camp with access to crystal clear waters and a ton of state parks.
**This post originally appeared on 2TravelDads.com, our sister site**
For as much as I love the comfort and convenience of hotels, there's something amazing about camping and waking up with your family in the great outdoors. Yes, you have more things to pack and tasks, and you have to be minding of camping safety rules, but it's all worth it. If your Florida Keys vacation includes camping, you're in for a treat.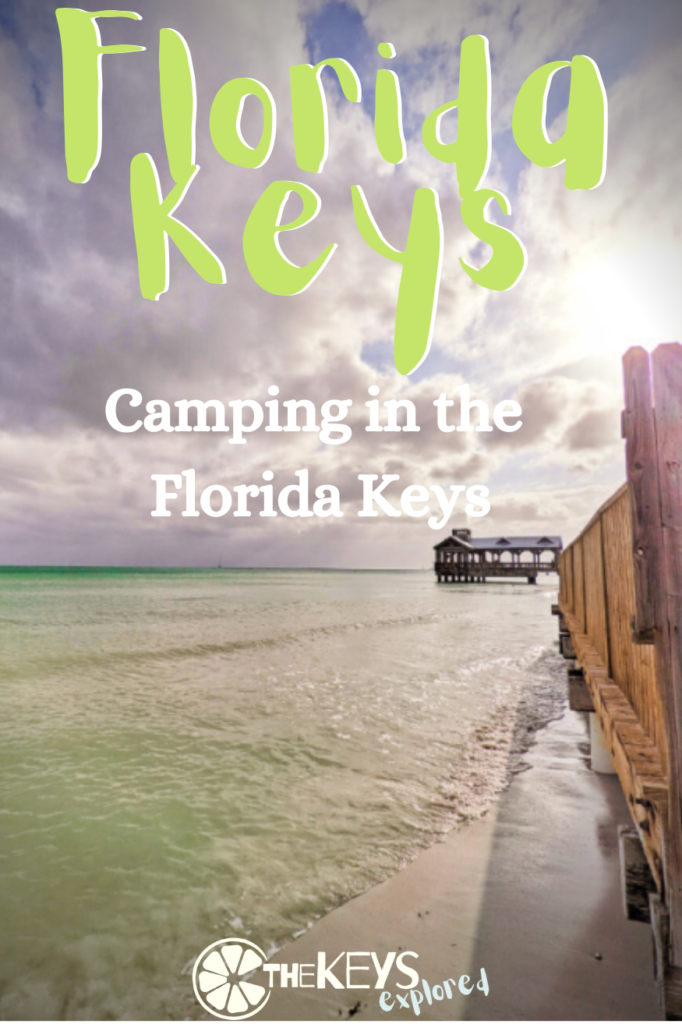 There are 11 state parks in the Florida Keys, starting on Key Largo with Dagny Johnson Key Largo Hammock State Park (no camping) and ending down at Fort Zachary Taylor State Park in Key West (no camping). They're all rather different regarding the activities available, but of the 11 Florida Keys state parks only four have campgrounds.
There are other campgrounds in the Florida Keys as well, but most others are more well suited to RV / trailer camping. There is a KOA on Sugarloaf Key (newly renovated, book here!) and the Sunshine Key RV Resort just north of Bahia Honda State Park, both which offer tent camping. Beyond these, tent camping in the Florida Keys is difficult to come by. The RV camping resorts are plentiful though, and with some planning, your Florida Keys vacation could easily be based out of one of the many RV / marina resorts.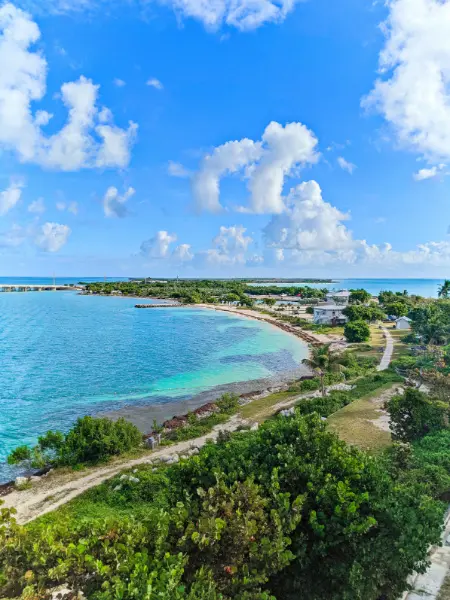 Bugs and Bug Bite Prevention
Even though Florida is gorgeous year-round, it still has a consistent problem: bugs. The cooler months for sure have fewer mosquitoes and no-see-ums but they are around. In the warmer months, particularly in the more stagnate or mangrove areas, mosquitoes are a-plenty. The bugs aren't as bad as when you're doing bioluminescent kayaking near Daytona Beach, but they are bad enough to make you uncomfortable.
Our top pick to prevent bug bites in Florida is the Repel Plant Based Lemon Eucalyptus spray. It smells nice, isn't toxic and is really effective. We also really like Natrapel to prevent mosquito bites. If you do end up with some, be sure you've got AfterBite available to make the itching stop. You'll thank me.
Camping at Dry Tortugas National Park
Ahh, the big question: "How can I go camping at Dry Tortugas National Park?" It's a camping dream, for sure, and it's doable with a bit of planning. If you don't know what it is, Dry Tortugas National Park is located 70 miles west of Key West. You can get there by passenger ferry or via seaplane. The boat ride is more than 2 hours and if it's windy, can feel a bit rough, but it's worth it!
If you want to camp at Dry Tortugas, you need to book your fare on the Yankee Freedom (you cannot fly) and work with them to ensure you have passage there are back reserved properly. You'll need to load up all of your camping gear and supplies, including water, onto the boat and go through orientation with the crew before disembarking. Campers ride the boat out to the National Park with all their gear and supplies then get to camp outside Fort Jefferson (the Civil War era fort on the island) for three days. At the end of their time, they board the ferry back to Key West and have a lifetime of stories to share.
Camping at Dry Tortugas National Park is our dream Florida Keys vacation!
Important things to know if you want to camp at Dry Tortugas National Park:
must book far in advance via the Yankee Freedom (ferry)
must pack all your own gear and supplies, there is no water on the island
there are composting toilets available for campers
there are picnic tables for visitors and campers
you must PACK OUT and trash you create
Book the Yankee Freedom passenger ferry to Dry Tortugas National Park here!
You should now understand how to plan a Florida Keys Camping Trip. There are lots of ways to do it and plenty of great options for where to make camp. If you have any questions about how to plan a camping adventure through the Keys, please don't hesitate to send us a note or leave a comment.
Please also check out our Florida Keys Itinerary (our exact dining and activities), our top picks for Things to do with Kids in the Florida Keys, and our Guide to Key Lime Pie in Key West and the Florida Keys. Thanks for hanging out with us and happy traveling!
And please pin this post for later so you can come back to book a resort and figure out your plan.